Big B Radio's Kpop Channel
♪ You are now listening to the #1 K-Pop internet radio station, @bigBradio #KpopChannel.
Airing continuous Korean Pop hits from South Korea/Asia!


• Click here to Hide/Show K-Pop Channel radio players below •

online radio radio

Click/Hover mouse arrow over Artist/Track box on radiotuna player to scroll title.


Click Here to make song requests: www.chatwing.com/bigbradio
Big B Radio's Web & Mobile Reference Links: Click Here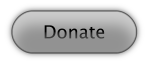 If you ever enjoy listening to our station, help us to keep Big B Radio alive by donating.
Money from donating will go to paying our hosting. If amount needed is reached the donations buttons will be removed from our site. Thank You in advance & happy listening.
---
Recent songs played on KPOP Channel: Click here
• How to view last 10-25 songs played (rad.io)
Loading ...
KPOP Channel's Upcoming Artists (subject to change) :
♪
♪
*This feature does not automatically update.
---
K-Pop Channel's EUROPE Stream URLs:
EUROPE 192kb: http://50.7.173.162:8076
EUROPE 128kb: http://50.7.173.162:8085 • EUROPE 64kb: http://50.7.173.162:8087
*Europe servers has unlimited listener slots.
K-Pop Channel's U.S. Stream URLs:
US 192kb URL: http://184.95.62.170:9026
U.S. 128kb: http://184.95.62.170:9002 • U.S. 64kb: http://184.95.62.170:9012
*U.S. servers has limited listener slots.
---
Click (or Save As...) on the following media player below to tune into
Big B Radio's KPOP Channel!
KPop Channel's Europe 192kb stream:
KPop Channel's Europe 128kb stream:
KPop Channel's Europe 64kb stream:
(Winamp | Windows Media Player | Real Player | Quicktime)
---
Powered by
SHOUTcast Radio's Big B Radio listings:
Click here
If you're having trouble viewing our radio players on this page.
Please update your Flash Player, Shockwave Player and/or Java.